Let Elfie Brighten Up Your Home With Smiles and Laughter.

Meet your little one's favourite new friend: Elfie! Elfie is the cuddliest little elephant around and will love singing and dancing for your baby and making them smile.
There's nothing quite like that special bond that a child has with his or her first soft toy, and Elfie will quickly become a dearly loved and special family member and many lasting memories will be created between your little one and their new best friend!
The Perfect New Friend
Elfie has 2 different play modes to keep your child smiling for hours. Press the left foot to play a fun game of peek-a-boo, and the right one to have Elfie sing to you 'Do Your Ears Hang Low' in his charming voice.
Elfie's ears move and flap during play, meaning he is very engaging and exciting for little eyes and will provide endless fun for any curious baby.
Elfie is also wonderful for early stage learning and playing with Elfie is a fantastic way to develop fine motor skills, hand-eye coordination and to get your little one engaged in music from a young age.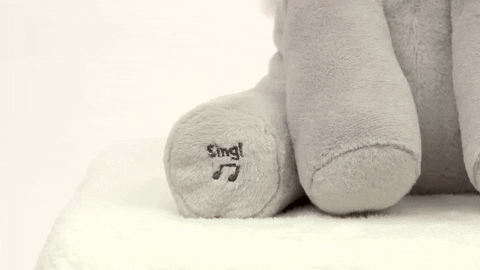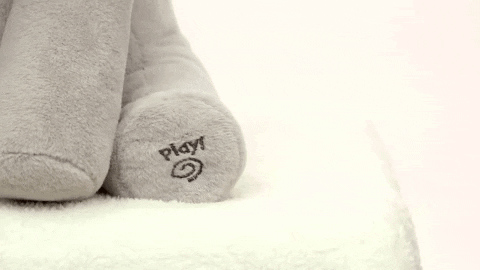 Made For Loving
Elfie is beautifully soft and great for cuddles. He stands around 30 cm (12 inches) tall so is perfect for babies and young children needing a companion to get to sleep.
Because we understand that messes happen and we want Elfie to be loved for years to come he's easily surface washable, meaning playtime is saved with a wet cloth and time to dry. See instructions on hangtag for more details.
Elfie makes a perfect gift for birthday's, Christmas, baby showers or just as a sign of love.
Note: Requires 3 Double-A batteries which are not included due to international law.
 Perfect for: 6 months and up
Only Available Online 
Shipping time: 2-4 Week Free Worldwide Shipping