Teach Your Little One To Master Letters, Words, and Spelling With Absolute Ease!
LettyLearn Will Help Your Child Be

Top of The Class

With Their Reading & Spelling Skills!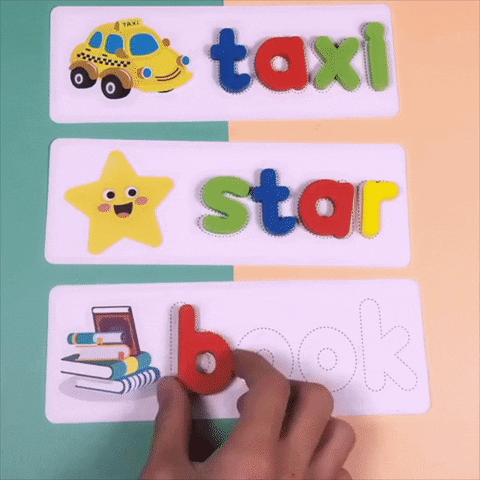 Children find it easiest to learn and engage in education when they find it fun and exciting. LettyLearn is a simple and interactive educational game any child can get into.


LettyLearn will have your child impressing their teachers with their magnificent reading, writing & spelling skills!

Say Goodbye to Spelling Struggles

LettyLearn is the easiest way for children to start reading and spelling - even if they have no prior experience!

The contours on each card make it easy to learn the letter involved in each word and the colorful pictures act as a guide to help kids recognise the word they're spelling.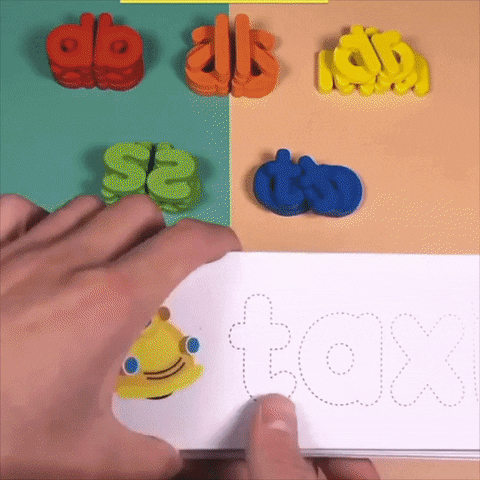 Letter Recognition & Learning to Read
LettyLearn makes spelling a fun and exciting game for your little one, helping them memorise letters & words and understand the relationship between words and letters.

LettyLearn also teaches children about letter tactility which is learning about the orientation of different letters make a different sound. This is important as many children struggle with recognizing and sounding out letters like "l", "j" and "i". Without this, children will find it much harder to read & write later on.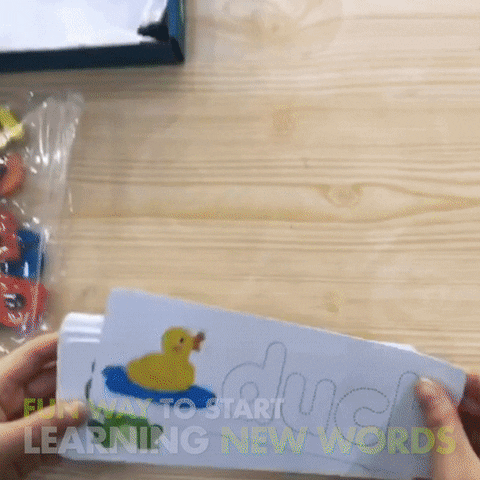 What makes Lettylearn so great?
✅ Simplifying the learning process - Each letter is traced out for easy recognition. Kids can get right into spelling with LettyLearn.
✅ Master spelling from home - No teacher or extra classes required, LettyLearn teaches words and spelling from the comfort of your own home!
✅ Hassle free way to teach - Learning to read, write and spell now becomes a fast, fun and addictive activity! Lettylearn makes learning an interactive experience 
✅ Colorful entertainment - Use LettyLearn as a puzzle to start recognizing and memorizing words at the same time.
✅ Teaches letter tactility - LettyLearn will teach your child the sounds and shapes of even the most difficult to remember letters.
✅ Screen-free fun - Providing a hands-on learning experience, reduce distractions from screens/electronics while maximizing fun!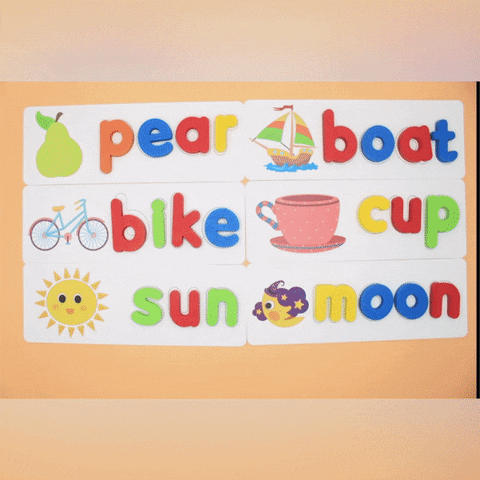 What Our Customers Are Saying
"I work in a classroom and this will be so awesome for the kids next year, the cards are thick and strong, I'm going to laminate mine since the kids I work with are really hard on things but the letters are all wooden and made well. It comes with a bag to put it all into." ⭐⭐⭐⭐⭐ - Kiel

"Helps with letter recognition and sight words. My daughter loves doing this "homework" while the big kids do their distance learning. Much better scores on her letter test in Transitional Kindergarten after she started using this." ⭐⭐⭐⭐⭐ - Otilia


"Fantastic for teaching toddlers basic words and the fundamentals of what goes into a word. The letter pieces are a great way to kinesthetically involving your child in the spelling process. High quality and the colors are vibrant." ⭐⭐⭐⭐⭐ - Filomena 
Press "Add to Cart" Now to Get Free Worldwide Shipping While Stocks Last!
Materials: High-Quality Wood &  Non-Toxic Waterbased Paint
Pack Includes:
Perfect for: Children 3-6
Delivery Time: 8-14 Business Days