Help Your Baby Fall Asleep Faster and Sleep Through the Night with the Calming Sounds of Nature.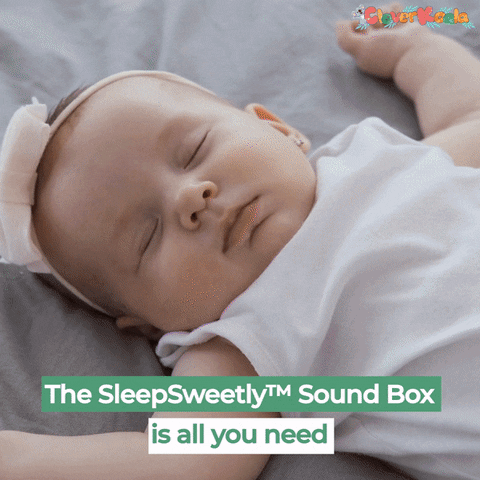 Fall asleep faster, sleep through the night

For a parent with a newborn baby in the household, sleep can seem like only a dream. Even if you're past the waking up every few hours for feedings phase, your baby might still have some trouble falling (or staying) asleep.
The SleepSweetly™ Sound Box is a simple little white noise box specifically designed to help your bub get to sleep without all the tears, with beautiful natural sounds and delicate lullabies. SleepSweetly™ is perfect for helping your baby relax and dose off and to stay asleep throughout the night.

Why it Works
The natural sounds of the SleepSweetly™ Sound Box bring back the comfort and security of the womb, helping your little one doze off comfortably and stay asleep during the night.

Natural Comfort, Perfect for Young Ears
SleepSweetly™ Sound Box has 9 different sound modes so you can choose the sound which your little one prefers the most, including:
white noise
birds singing
crickets
water dripping
ocean sound
waterfalls
3 different lullabies 
Each different sound covers the full range of the hearing spectrum which perfectly replicates the range of sounds heard in the womb, with simple volume controls so you can easily monitor the loudness for your baby's needs.

Build a sleep routine
Sleep routines are vitally important for young minds and bodies to get the rest they need.
The SleepSweetly™ Sound Box helps your baby associate white noise with the comfort of sleep and this leads to more consistent sleep routines. This means that after a couple weeks, your baby will begin feeling sleepy & to doze off just by hearing their favourite sleep sound!
"Oh yeah, I recognize that sound…now I'll have nice sleep."
Perfect for Travel or Home
Fully USB rechargeable and small size, meaning whenever and wherever there's a baby needing to sleep your SleepSweetly™ Sound Box will be ready to go!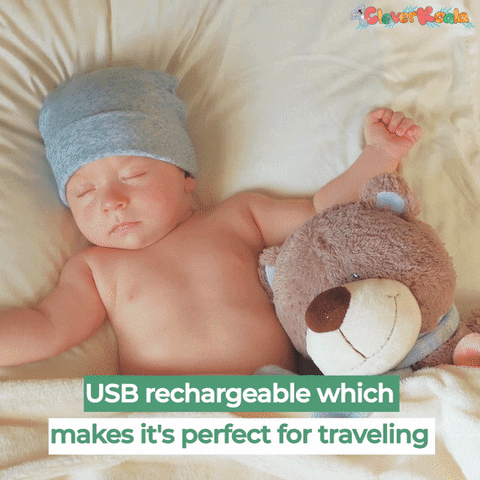 Features:
  A Perfect Gift For:
Baby Shower, Birthday, Christmas, Holidays, "just cos"
Press "Add to Cart" Now to Get Free Worldwide Shipping While Stocks Last!
Perfect for: Boys and girls from birth on
Package contains:
1 x SleepSweetly™ Sound Box
1 x Instruction Manual
1 x USB Recharging cable
Product Specifications
Material: ABS+PC+silicone+electronic components
Size: about 80*80*33mm/3.15*3.151.30in
Input voltage: DC5V
Working voltage: 4.2v
Charging current: 1A
Power: 1W
Battery capacity: 1200MA
Charging method: USB
Charging time: 1.5h
Use time: 36h
Certification: FCC/CE
Only Available Online
Shipping time: 8-14 Business Day Free Worldwide Shipping